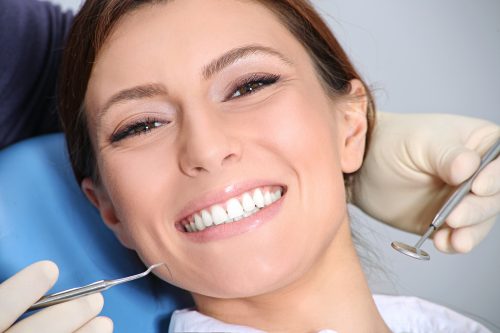 Does the string of floss seem hard to use for you? Do you wish there was a gentler way to brush your teeth? If so, our dentist, Dr. Tatyana Kolodner with Dr. Kolodner Dental Group Inc. in Studio City, California, has exciting news for you! Water flossers are new and can be used to floss your teeth without the long string of dental floss.
Flossing is essential to clean between your teeth and deep along the gum line where your toothbrush can't reach. For many people, especially those with arthritis in their hands, traditional floss can be painful and hard to use with your fingers. That is why water flossing may be ideal. It works by using a steady beam of water with firm pressure to wash away food particles and plaque from your teeth. Water flossing is gentle on the gums and can be less painful than traditional floss for many.
Another bonus to water flossing is many are approved by the American Dental Association through their Seal of Acceptance program. This means that each flosser has been uniquely tested and approved for safety and efficacy. Water flossing can also help against the threat of gum disease because of the soothing effect they have the gums.
If you are in need of a new flossing tool, try a water flosser. If you find yourself in need of a dental checkup, please call 818-761-9526 today. Our dental team looks forward to helping you with your oral health care.