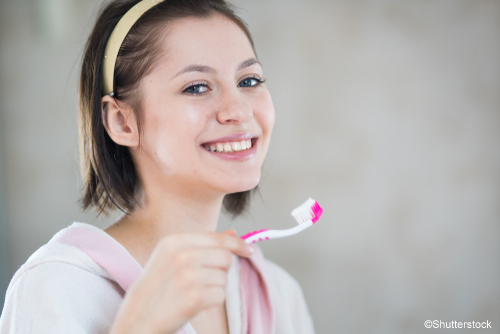 Your toothbrush should be replaced every three to four months, or sooner if your toothbrush begins to show signs of wear. Keep in mind that a worn toothbrush cannot brush your teeth as efficiently as one that is in good shape. But with so many toothbrushes to choose from, how do you choose the best new toothbrush for your smile? Our team are thrilled to give you tips to make toothbrush shopping less daunting.
Toothbrush Head
Choose a toothbrush with a head that is small enough to reach all areas of your mouth easily. This is important for a proper cleaning. If a toothbrush can't reach all surfaces of the teeth, cavity-causing plaque is left in the mouth.
Toothbrush Bristles
Your toothbrush should have soft, or even extra soft, bristles. These bristles can remove plaque and food particles from the teeth without causing damage to the tooth enamel. Avoid toothbrushes that are labeled as firm or medium.
Manual vs. Electric
Both manual and electric toothbrushes can effectively clean your teeth if you use proper dental hygiene techniques. Choose a type based on your preferences. However, if you find it difficult to brush with a manual toothbrush, an electric toothbrush may be the right one for you. Simply choose the type of toothbrush that you enjoy using and that you can use most easily and comfortably.
Contact our office at 818-761-9526 today to learn more and to schedule your next reservation. Our dentists and team in Studio City, California, look forward to your visit!