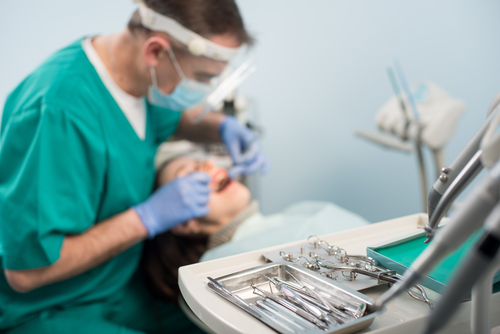 Are you aware of what to do if an oral emergency should arise within your mouth? Have you ever set forth and oral emergency treatment plan to care for your smile should the worst come to pass? If you have not, it is important to do so so you can be prepared for any oral accidents and injuries that can rise.
Oral emergencies frequently arise, so it is important that you are prepared for them. One of the most common forms of oral emergency is from teeth knocked out. If a tooth is knocked out, it is important to collect the tooth and place it in a solution. If you return to the dentist within 1 hour, you have a very good chance of having it placed once more back into your mouth.
If you have suffered from any chipped or broken teeth, it is important to apply gauze to the wound to minimize bleeding. If bleeding continues after 10 minutes, visit a doctor.
Also, dental fillings and dental crowns can be knocked loose from time to time. If a dental filling is knocked loose, you'll need to apply sugarless gum or dental cement to the affected area. If a crown is lost, apply a cotton swab splashed with clove oil. Visit your dentist so a restoration and repair can be done.
No matter which decision for your oral emergency care you choose, Dr. Tatyana Kolodner and our team at Dr. Kolodner Dental Group Inc. will make sure that you receive the care and support your smile requires. If you would like to come stop by our dentist office in Studio City, California, please schedule an appointment at 818-761-9526.